The vision of the Department of Civil Engineering of RSTU is to become a leading civil engineering department at home and abroad with the state-of-art teaching and research facilities to contribute to sustainable development.
The Mission of the Department of Civil Engineering of RSTU is to offer best possible education to our young generation.
Our intellectual focus is on the human-built environment and the complex infrastructure systems that it entails, as well as the man-made effect on the natural world.
We seek to foster an inclusive community that pushes the boundaries of what is possible to shape the future of civil engineering. Our goal is to educate and train the next generation of researchers and engineers, driven by a passion to positively impact our society, economy, and our planet.
Message from Head of the Department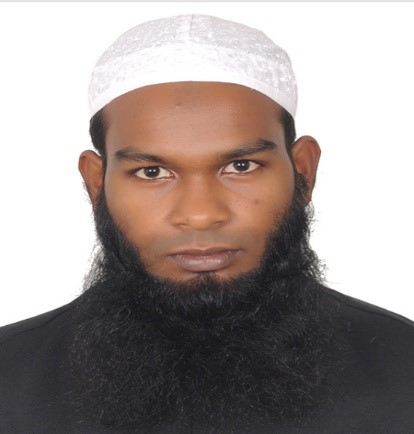 Welcome to the Department of Civil Engineering (CE). As a developing and over-populated country, Bangladesh often lacks importance in construction safety, proper construction management, eco-friendly infrastructures, time management of construction and professional structural guidance. In such cases, Civil Engineering can impose as a viable option for sustainable infrastructural development by collaborating Architectural design and Construction management issues. Department of Civil Engineering has an insight of spreading vast and reliable knowledge, methods and expertise to reinforce the nation respecting green and high rises buildings with a versatile skill set in this field. This department offers the B.Sc. Engineering degree. The faculty members are hardworking and trying their best to develop this department day by day. Their energetic and efficient works, lectures, and opinions help me greatly up surging this department. Here, the teachers and the students are well devoted to enhancing their skills in the field of research. I hope, the graduates of this department will be proving themselves as a specialist and best project leaders in this new era of Sustainable Development. In closing, I wish the very best of luck to our students in their fascinating journey of learning something new every day. As always, do feel free to send us your feedback, suggestions to enrich our department. You can always find our updates on the website.
Thank you for visiting us and have a happy visit!
Md. Jahangir Alam
Assistant Professor & Chairman
Dept. of Civil Engineering.
Bachelor of Science in Civil Engineering
Admission Requirements
Minimum 2nd division in both SSC and HSC with Science background or five subjects in O – level and 3 major subjects (Math, Physics and Chemistry) in A – level education are required. The students who have completed under GPA system will have to have a minimum CGPA of 2.5 both in SSC and HSC or equivalent from science background with Physics, Chemistry, Mathematics and other related subject The O- and A – level students must have an average grade of B.
Those having Diploma Engineering in Civil Technology are eligible for admission with wavers in some courses as per decision of the departmental equivalence committee. University doest not allow GED for any program.