Producing quality graduates trained in the latest tools and technologies and striving to make Bangladesh a world leader in software and hardware products and services. To achieve academic excellence in Computer Science Engineering by imparting in-depth knowledge to the students, facilitating research activities, and catering to the ever-changing industrial demands and societal needs.
– To provide quality engineering education to the students through state of art education in Computer science engineering.
– To provide a learning environment that helps students to enhance problem solving skills, be successful in their professional lives and to prepare students to be lifelong learners by offering a solid theoretical foundation in computing along with applied computing experiences and educating them about their professional, and ethical responsibilities.
– To establish Industry Institute Interaction to make students ready for the industrial environment. Make the values of ethical leadership, civic engagement, and sustainability prominent aspects of the student academic, co-curricular and spiritual experiences.
– To provide exposure to students to the latest tools and technologies in the area of computer hardware and software.
To realize our vision we must achieve the following goals: 
Undergraduate Programs: The goals of our undergraduate programs are to (1) teach students how to use computers effectively, creatively, and intelligently; (2) teach computer science as a multifaceted, humanistic discipline of problem solving; (3) provide up-to-date curricula in the technical and scientific knowledge needed for the professional and academic goals of our students; (4) encourage and participate in interdisciplinary undergraduate educational opportunities at RSTU; (5) teach students how to acquire new knowledge, independently, in a world that changes with ever increasing rapidity; (6) provide students with experiential learning opportunities; and (7) educate an increasing number of undergraduates in CS to meet the growing demands of the regional and national economy.
Undergraduate Service to non-majors: Provide high-quality service courses to an increasing number of students outside of Computer Science, ideally eventually to all students at RSTU to adequately prepare students to meet the challenges of this Digital Age.
Educational Delivery: Offer high-quality and effective instruction in a variety of modes, including exploring opportunities for experiential learning and new pedagogical approaches including hybrid and online education as a means of increasing efficiency, increasing student learning opportunities, and potentially raising revenue.
Faculty: Increase the number of faculty to ensure viability for our undergraduate and graduate programs, commensurate with increases in student hours taught. Establish a sustainable and flexible workload policy that permits and rewards high-quality research, teaching, and service, and enables us to recruit and retain top-quality faculty.
Diversity: Increase and embrace diversity in our student and faculty bodies, including increasing the proportion of females.
Community building: Create a strong sense of community, pride, and common purpose within and between our students, our faculty, and our staff.
Infrastructure: Ensure that we have an adequate office, lab, and meeting spaces and necessary infrastructure, including hardware and software, to support the activities necessary to achieve our goals.
Departmental operations: Ensure that our department and programs operate smoothly and efficiently, with an emphasis on aligning our operations and activities with proactive planning to achieve our goals.
Development: Increase our outreach and connections to alumni and with businesses and industry both locally and across the country to aid development efforts.
Message from Head of the Department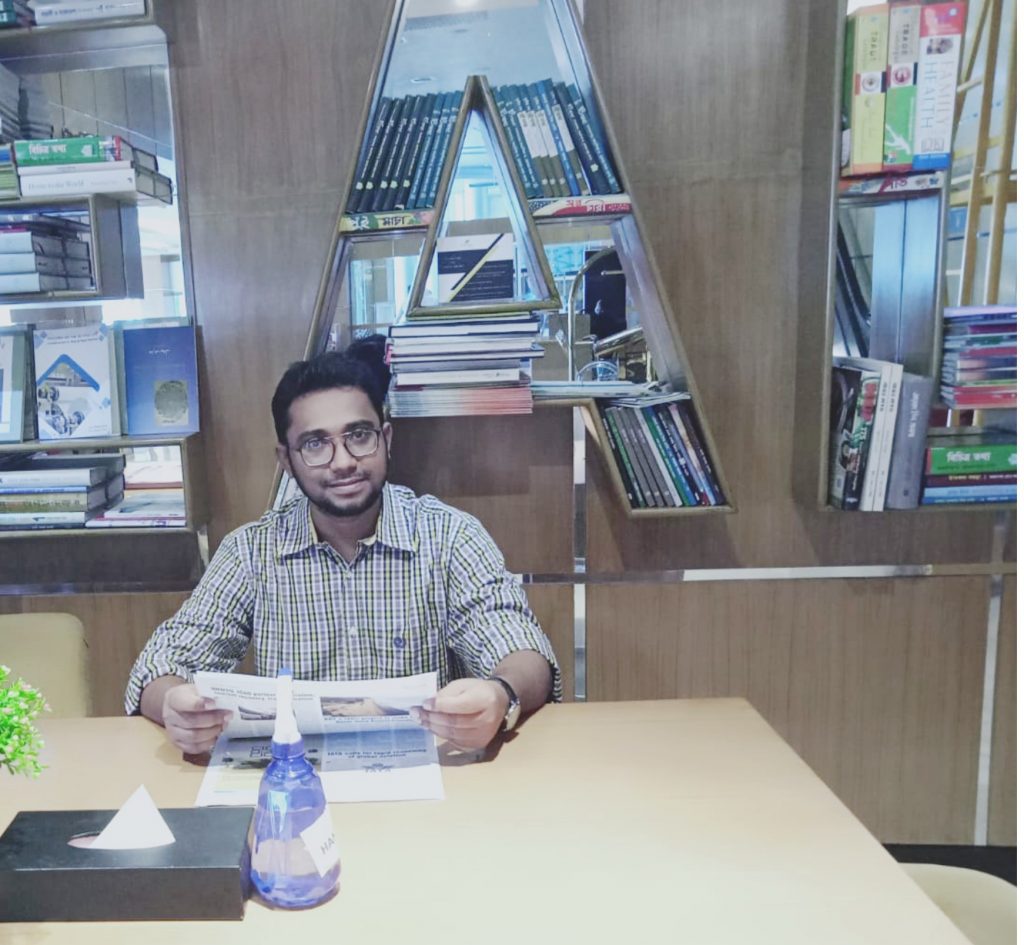 Computer Science and Engineering (CSE) is the most dynamically changing and ever-evolving branch since last more than 100 years. Computer science introduces students to the field and can include courses such as programming, program design, software testing, Computer Networks, and Machine Learning. As we go towards the next period, Computer Science & Engineering comprises a wide range of educational and research activities in informatics, including algorithms and complexity, bio and biomedical informatics, big data, computational science, and more. Since the start of the millennium, the department has experienced significant qualitative evolution, complementing our rigorous educational curricula with comprehensive research programs in several crucial areas of societal importance. Given that computers are playing a major role in every area of science and engineering as well as the society at large, our presence remains strong in the society as we fulfill our mission of research, education, industrial and public outreach, and service to the profession. All computer networks, software management, machine learning, and computers work on the ICT designed by a Computer engineer. The department of CSE is equipped with a state of art facilities and highly qualified faculty members. I welcome you to the Computer Science and Engineering Department as an undergraduate and I hope to be part of your success.
Dewan Juel Rahman
M.Sc. in Computer Science (Jahangirnagar University)
CCNA (Cisco Ins., USA), RHCE (Red Hat, India)
Associate Professor and Chairman, Dept. of Computer Science and Engineering (CSE)
Bachelor of Science in Computer Science & Engineering (CSE)
Awarded Degree:
Full Name   :  Bachelor of Science in Computer Science & Engineering
Abbreviation   :  B.Sc. in CSE
Degree requirement     :  Minimum CGPA 2.5 and a minimum 153 credits.
Objectives
To produce engineers equipped with the technical knowledge and skills in both theoretical and practical, with the ability to apply them correctly, and with the creativity and self-development.
To train them the communication and collaboration skills and the ability to use new technologies to develop themselves to move with the rapidly innovative world.
To produce scientists and engineers equipped with morals and ethics.           
Admission Requirements:
According to the UGC rules, applicants must have at least 2nd Division or GPA 2.5 in both SSC and HSC. If there is any GPA 2.00 in SSC/HSC then the total GPA must have to be GPA 6.00 3 with major subjects (Math, Physics and Chemistry). On the other hand, for O level & A level, at least for 5 Subjects in O level and 2 Subjects in A level, the applicants must have GPA 4.00 or B Grade in 4 Subjects & GPA 3.5/C Grade on the other 3 Subjects. Regarding Freedom Fighters children, the total GPA may be considered as 5.00 for each applicant.
Those having Diploma Engineering with CGPA 2.5 on the scale of 4.0 or minimum second division in Electrical / Electronic / Computer / Telecommunication / Power / Mechanical are eligible for admission with wavers in some courses as per the decision of the departmental equivalence committee. University does not allow GED for any program. But the total exempted credits must not be more than 16 credits.
Major Fields of Specialization:
Network and Communication
Theoretical Computer Science
Artificial Intelligence
Hardware
Laboratories:
Computer Programming Laboratory
Computer Network  Laboratory
Software Engineering Laboratory
Computer Simulation Laboratory
Electronics & Instrumentation Laboratory
Microprocessor Laboratory
After successfully completed graduation, a CSE graduate can start his career as:
Application developer
Software analyst
Software engineer
Web designer and web developer
Cyber security analyst
Multimedia programmer
Game developer and designer
Network engineer
Database administrator
Data analyst
Maintenance engineer
Researchers
IT consultant
IT sales professionals
IT trainer
IT related bank jobs
IT related govt. jobs
Information systems manager
System analyst
Nanotechnologists
VFX artists