To be a center of excellence in English literature / language intersectionality, pursued through innovative pedagogy and state-of-the art research, oriented to fulfil sustenance models of intellectual growth and commitment towards egalitarian development.
To help students improve the English language skills;
To develop an understanding of western philosophy and ideas and their influence on literature;
To develop an understanding of classical literature, the Greek myths, the Bible and other writings which have influenced English literary works;
To develop an understanding of American literature with emphasis on some selected literary works;
To increase the appreciation of world literature and culture among students and to develop their ability to relate experiences from English and American literature to world literary works;
To deepen students' awareness of the local and universal concerns in literary works;
To stimulate a greater appreciation of language in its aesthetic and artistic dimensions in literature;
Message from Head of the Department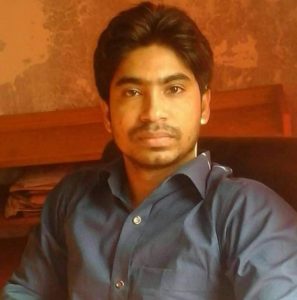 Welcome to the English department of RSTU. Rajshahi Science & Technology University is established with a mission of imparting education for all at affordable cost. The English department of RSTU is committed to its mission and vision. Here, at the English department of RSTU, we provide students the World class learning environment. Students revel in reading and writing about language, literature and culture. They learn to participate in life with a deeper understanding of how language operates in various format. Our degrees prepare graduates for the challenging careers instilling in them adequate knowledge and skills. We stand beside our students to encourage them to face the multifarious challenges of tertiary level education and life ahead. Study at the English department is enjoyable. Join us to get exalted with numerous extra-curricular activities.
Md. Minhazul Islam
Chairman, Dept. of English