To provide an environment for development of skillful graduates and quality researcher for the requirement of national and international needs in the field of electrical & electronic engineering.
To provide comprehensive education and conduct research in diverse disciplines of science, engineering, technology and engineering management.
To produce technologically advanced intellectual leaders and professionals with high moral and ethical values to meet the socio- economic development of Bangladesh and global needs.
To conduct collaborative and research activities with national and international communities for continuous interaction with academia and industry.
To provide consultancy, advisory and testing services to government, nongovernment, autonomous and individuals for widening practical knowledge and to contribute in sustainable development.
Message from Head of the Department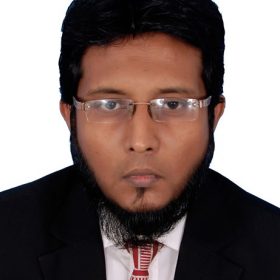 Welcome to the department of Electrical and Electronic Engineering of Rajshahi Science & Technology University (RSTU). Our department offers a four-year B. Sc. in EEE program since the establishment of the university in 2013. The program is spread over twelve semesters with three semesters per academic year.  Our primary goal of producing the best quality engineers and professionals in the relevant fields, who are capable of working at the frontier of modern technology, research, creation of new ideas, and design and development of new products. A dynamic and vibrant department, the Department of Electrical and Electronic Engineering boasts of having outstanding and highly dedicated faculty members with experience in both industry and academia, and state-of-the-art laboratory and research facilities. At present, the department is the home of 200+ undergraduate and graduate students under this program and so far, produced 600+ alumni, who are significantly contributing nationally and internationally in their chosen field of work.
-Taslim Ahmed
Assistant Professor and Chairman
Department of EEE
Bachelor of Science in Electrical & Electronic Engineering
Admission Requirements
Minimum 2nd division in both SSC and HSC with science background or five subjects in O – level and 3 major subjects (Math, Physics and Chemistry) in A – level education are required. The students who have completed under GPA system will have to have a minimum CGPA of 2.5. The O- and A – level students must have an average grade of B.
Those having Diploma Engineering with CGPA 2.5 on the scale of 4.0 or minimum second division in Electrical / Electronic / Computer / Telecommunication / Power / Mechanical are eligible for admission with wavers in some courses as per decision of the departmental equivalence committee. University doest not allow GED for any program. But the total exempted credits must not be more than 16 credits.